Cabriolet, sports car, exotic car rental news
Showing 1-3 of 14 items.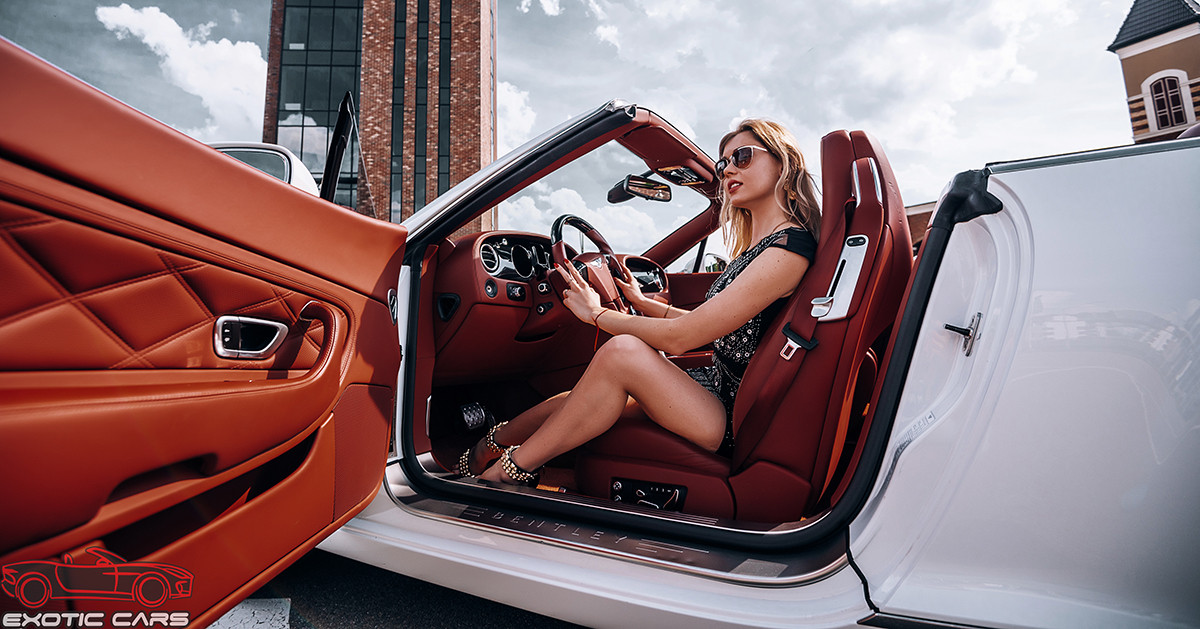 Sitting behind the wheel of a cool sports car is the dream of many girls. Why not implement it in such an exciting moment as parting with an unmarried life? Renting convertibles for a women's party before the wedding is a great opportunity to spend this day with drive, visiting important places in the capital for you and having a cool photo session. You can rent a sports car without a top in Kiev at Exotic Kars Ukraine. We offer some great options for your most memorable bachelorette party.
Walking + restaurant + pajama party. You can gather with your friends at home, have a glass of champagne or a cup of tea, and then bring them to the window and show that a luxurious white BENTLEY CONVERTIBLE is waiting for you below. This is a classic version of a luxury car - moderately brutal, elegant
Read More About Convertible rental for a bachelorette party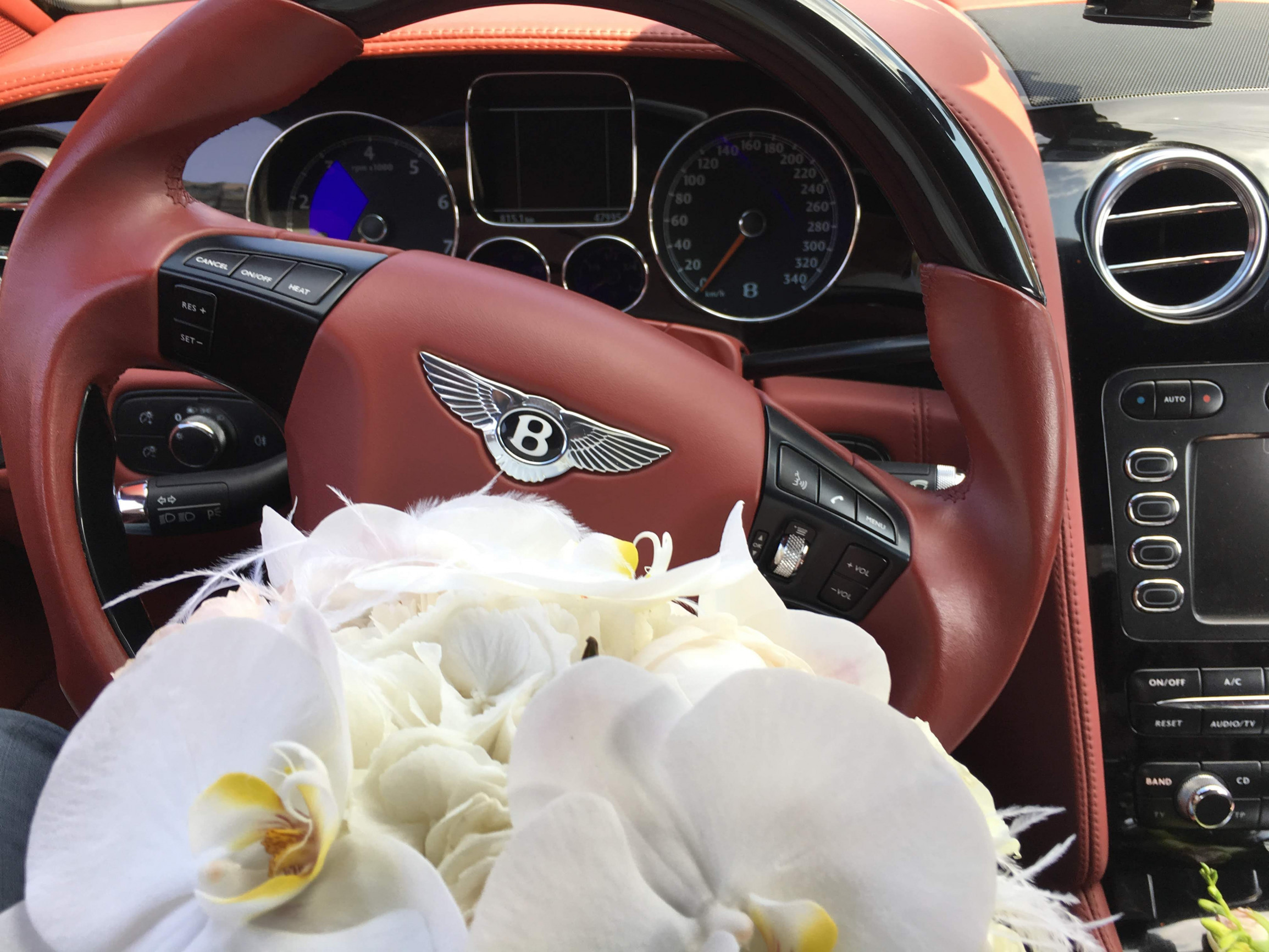 Riding with the breeze behind the wheel of a luxury sports car at your own wedding is the dream of any boy who remains to live in the heart of an adult man who is starting a family. And what about the bride's wish for a cabrio ride and a veil fluttering in the wind? Or maybe the newlyweds are fans of brutal SUVs? Exotic Cars Ukraine will help you make your dream come true by leasing an exclusive car for a wedding in Kiev.
Exotic Cars is a rental of the most famous European and American sports cars, convertibles and SUVs. Our vehicle fleet is constantly updated to meet the highest demands of the most demanding customers. You can rent Jaguar, Corvette, Ford Mustang, Aston Martin, Porsche, Range Rover and other exotic cars for a wedding in Kiev from us, on which you and your guests can drive a
Read More About Exclusive cars for a wedding in Kiev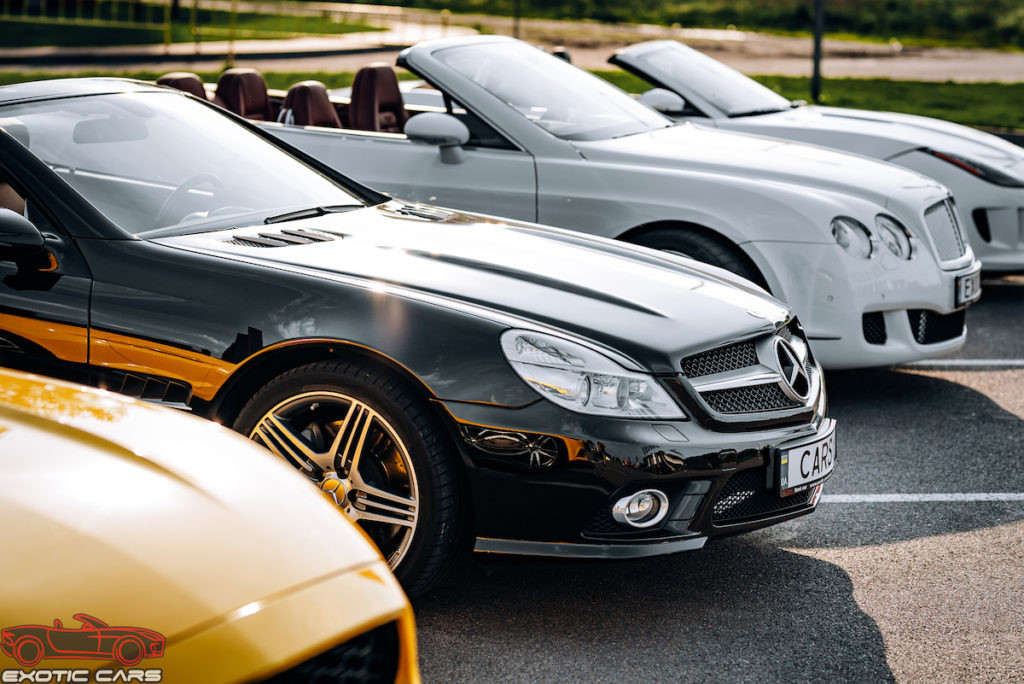 Renting a sports car in Kiev brings your dream of a luxurious and fast car closer! Allow yourself to touch and drive exclusive cars while driving along the streets of the capital. Choosing PORSCHE PANAMERA or JAGUAR F-TYPE, what you need to take care of and what nuances to remember?

An excellent reason to rent a sports car in Kiev:
a date with a loved one;
a meeting with important business partners;
a stag or hen party on the eve of a wedding;
a party with friends or colleagues;
filming a video and photo session, advertising goods and services;
long-awaited meeting at the airport or train station.
Sports car rental in Exotic Cars Ukraine
By renting a sports car, each Exotic Cars Ukraine client gets at his disposal a unique, expensive car in perfect condition and with a full tank of high-
Read More About Features of renting a sports car
Car rental news - rent a convertible, sports car, exotic cars with or without a driver in Kiev and throughout Ukraine ☎ 096 6 200 200.