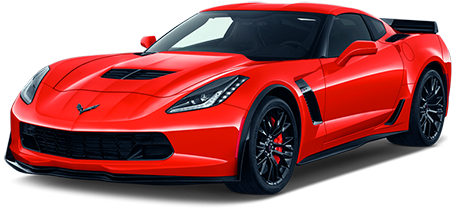 Convertible, sports car, exotic car rental
Popular cars for rent
New items of the car fleet for rent
Cabriolets & Sport cars
Sedans
SUVes & VANes
Other Cars
Rent a convertible, sports car, exotic cars in Kiev
We offer rental of convertibles, sports cars and other exotic cars with or without a driver throughout Ukraine. Exotic-cars Ukraine is a new VIP car rental service. We can offer convertibles, sports cars, VIP class sedans, limousines, SUVs and vans: Bentley Continental (sedan and convertible), Jaguar F-Type, Chevrolet Corvette, Ford Mustang, Mercedes-Benz SL, S, G, CLA, E class, BMW, Aston Martin, Porsche Panamera, Cayenne, Range Rover and so on.
We are constantly updating our rental fleet. We have a large choice of American cars... but stay tuned. From this year we will focus on Italian beauties: Lamborghini, Ferrari, Maserati waiting for you ...
Our company operates throughout Ukraine
You can rent limousines, sports cars, convertibles and other cars in any part of our country: Kiev, Odessa, Dnipro, Zaporozhye, Kharkov, Vinnitsa, Lvov, Nikolaev and other cities of Ukraine. You can rent any car from our fleet, for an hour or a 24-hour trip with or without a driver. Enjoy driving an elite car - a fast sports car, a holiday convertible, a powerful SUV ...
Don't miss our offers, contact us in any way convenient for you - by phone, messenger or on social networks (Instagram, Facebook). We are open to your feedback and we always listen to the customers. Leave your comments and we will do our best to make your wish come true.
What cars can be rented?
The main focus of our service is renting a convertible in Kiev, as well as renting convertibles and sports cars throughout Ukraine. These cars give the most unforgettable impressions and emotions. But we also provide other car classes for rent: limousines, sedans, SUVs, vans. All cars that can be seen on our website can be rented.
Why should you trust us?
All cars belong are in our own car-park and are available, please come come and choose a car on the spot. All cars are in excellent condition, they are insured under the CASCO program. We have the largest selection of convertibles and sports cars in Ukraine. Need car to be delivered? No problem, we can delivery to any location in the country. 24/7 customer support.
How to rent a car?
Car rental in Kiev is very easy. To rent a car in our company one needs a passport, a driver's license, the amount of the deposit and a desire to have fun. The process is very simple: decide on the car that you liked, for example, the Jaguar F-Type convertible. Call 0966200200. Specify what dates you need a car for. Send us a photo of the documents in any convenient way, for example, Viber, email etc. We confirm the issue of the car, and you can pick up the car at our site or indicate the address for delivery. The agreement is signed at the meeting, all is done, just make a deposit and pay for services. At the end of the car rental period, we refund the deposit if the car returned undamaged.
How much it costs?
The rental price is indicated on the page of your car choice or in the signs on our website. Car rental can be scheduled from 1 to 30 days. The price varies accordingly with the number of days. So, for example, if you book a Ford Mustang convertible for 1 day it costs $ 250, and if for 11 days, then the price per day is $ 150, and if more than a month the price is $ 95 per day. There you can also find the amount of the deposit which must be paid for the car.
Last news
The new car in our fleet is not just a car, it is a real masterpiece of engineering art. We welcome you in the world of ultimatum comfort and style with Mercedes GLE Coupe hire in Kiev. This three-litre car with AMG package will become yo...
We have great news for you! Our customers are our main inspirers, and at their request we are pleased to present a new product in our fleet. Welcome - hire Toyota Camry in Kiev in hybrid version. This car is not only comfortable, but also e...
Latest reviews
We ordered Jaguar and Ford Mustang for our wedding
We ordered Jaguar and Ford Mustang for our wedding, sent an inquiry through Exotic-cars Ukraine website. Within an hour we received a call from the company staff, clarified all the details, which we couldn't even think of and sent us confirmation by mail and Viber. Both cars were exactly as described on the website, they were clean inside and outside. My wife and I would also like to thank drivers Mihail and Oleg for driving us all day long and taking us to our favorite places in Kiev. We are very glad and recommend this company
​It was my dream to drive cabriolet Bentley
It was my dream to drive cabriolet Bentley. My friends made my dream come true, they rented me a car for the whole day as gift. It was unbelievable! Not only for me, but also for my girlfriend. It's a cool car, maneuvering, manageable, it's a sheer joy to drive it. I would like to thank your team for unforgettable impressions. I recommend these guys everyone!
We ordered two G-class Mercedes for gangster party
We ordered two G-class Mercedes for gangster party. Cool, powerful cars! Drove along the route of the quest no-frills. Raced in Kiev from Troeshchina to Borshchagovka. Girls were especially happy to participate in theme-based photo sessions, now their pictures in these in cars are everywhere in our office
Rent a convertible in Kiev, rent a sports car and other exotic cars throughout Ukraine - with or without a driver at competitive prices ☎ 096 6 200 200 ✔.