G-Class rental in Kyiv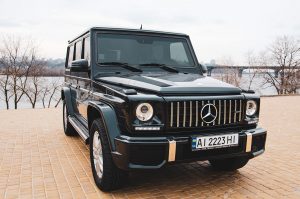 Rent of G-Class in Kiev. The most brutal SUV rental:
Thrilled with adventure? Want to have at hand all the amenities a modern motorist needs that a luxury car has to offer? Pay attention on a Mercedes-Benz G-Class rental in Kiev. This solid, spacious SUV is perfect for a business meeting, a trip out of town, or even a first date. You will not go unnoticed, accentuate your brutality and make a lasting first impression. The G-Class of a leading German company can handle extreme road and weather conditions without hesitation. You will feel equally confident in it as in hot summers, snowy winters or under a torrential downpour.
The Mercedes-Benz G-Class has a solid body structure on the frame. It can accommodate up to six passengers, and drivers can enjoy a clearer view through the wide windshield and rear view. Comfort on long or short trips is ensured by soft leather seats and easy-to-use controls for adjusting temperature and interior lighting. The cabin is equipped with a modern stereo system, and the spacious trunk ensures that even meeting at the airport after a transatlantic flight with a lot of luggage will not be a problem. The G-Class is capable of strong acceleration and exhibits impressive handling characteristics in all weather and off-road conditions, making it the ideal choice for renting an SUV in Kiev for a variety of adventures.
Advantages of renting Gelendvagen in Kiev:
Eye-catching. If you need to be the center of attention, this car is perfect: the G-Class has become a cult car after Sex and the City, Die Hard.
An excellent choice for rough terrain. The G-Class is a full-size four-wheel drive SUV that combines total luxury and functionality. It has many features that will surely appeal to those planning a long trip or wanting to discover routes with difficult terrain.
One of a kind style. This car rental from Exotic Cars Ukraine is one of the most famous cars in the world, whose design cannot be confused with anyone else's.
Safety. Gelendvagen is one of the safest cars on the road, it is equipped with such features as active blind spot assistant, active lane keeping assistant, rear view camera and parking sensors.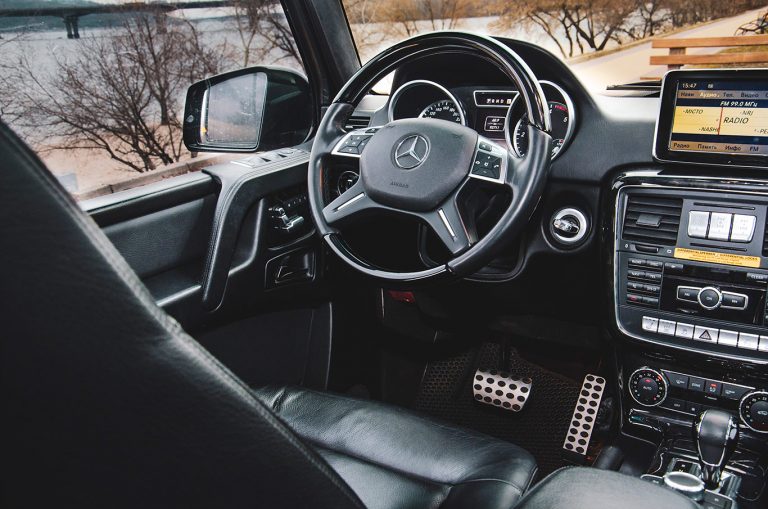 ---
Created on Dec 9, 2020 in News
Last updated on Jan 30, 2021