How you won't have to use sport cars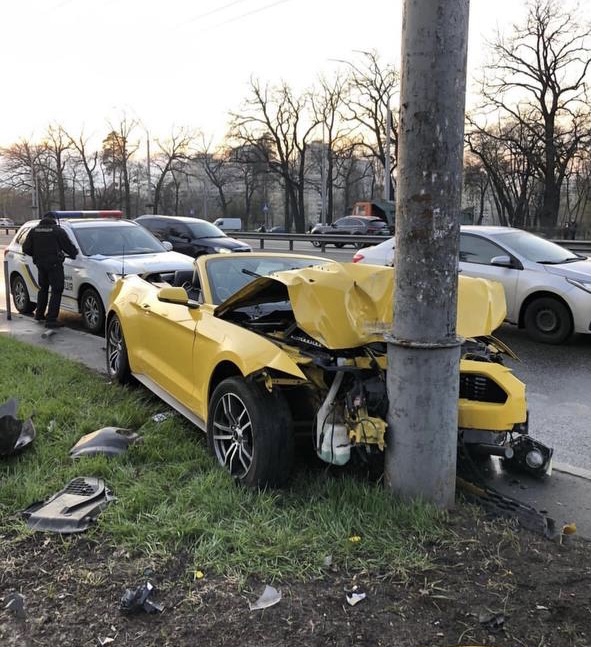 How you won't have to use rental cars
Today our company has become famous for an accident involving a pole and our mustang. The most favorite car for filming and driving is no longer available. Careless driving led straight to the pole. Thank God no one except the car was hurt. People are alive and not even injured, you have to be careful while driving. Attitudes have not yielded anyone to positive results.
Did you know that every sixth sports car sold in the world is a Ford Mustang?
This car opens the lists of the most popular sports cars and convertibles, self-respecting collectors or fans of truly American cars always have one in the garage. It is not surprising that they are very popular in our country as well. Including a car rental in Kyiv. And it is all the more a pity that the recent accident on Pobedy Avenue in the capital put one of these magnificent cars out of action. Fortunately, no one was hurt except for the Mustang and few pillars in it.
Why did this accident happen and what cannot be done when renting a sports car in Kyiv? Sports car rental: speed vs habit. Are you used to drive an all-wheel-drive or front-wheel-drive car? When renting a sports car, take into account the peculiarities of driving such a car. Lack of experience with rear-wheel drive cars played a cruel joke on the man who rented a Ford Mustang. This is a powerful rear-wheel drive convertible, which must be controlled with extreme care because the front-wheel-drive and the rear-wheel-drive car behave radically differently in corners. After all, the acceleration from zero to 100 km / h in just over 5 seconds, the maximum speed is 250 km / h, and the horses under the hood are as much as 317. He is beautiful and aggressive on the track, but in city conditions, he shows his restive character, like that noble animal, in whose honor he received his name. The second point to pay attention to is the rental time. Consider again the example of a Ford Mustang in an accident. The car was rented at 10 am, and the accident occurred at about 6 pm. And even though the driver was not driving all 8 hours, but took a break for a photo session, lunch, and admiring the views of the capital, fatigue took its toll. Reaction speed is a parameter that does not forgive mistakes when driving a sports car.
Finally, there is the complex and delicate question of the emotions behind the wheel of a first-class sports car. Most often, a sports car is rented in Kyiv in order to impress and feel like the "king of the road". We still recommend that you move quickly only on highways, and not drive along city avenues in order to minimize the risk of accidents.
You can rent a sports car without a driver in Kyiv at Exotic Cars Ukraine.
Provided that you are already 23 years old and have a driving experience of 5 years or more. Smooth roads to everyone
---
Created on Apr 29, 2021 in News
Last updated on May 18, 2021