Bentley sports car of the Gran Turismo series for rent in Kiev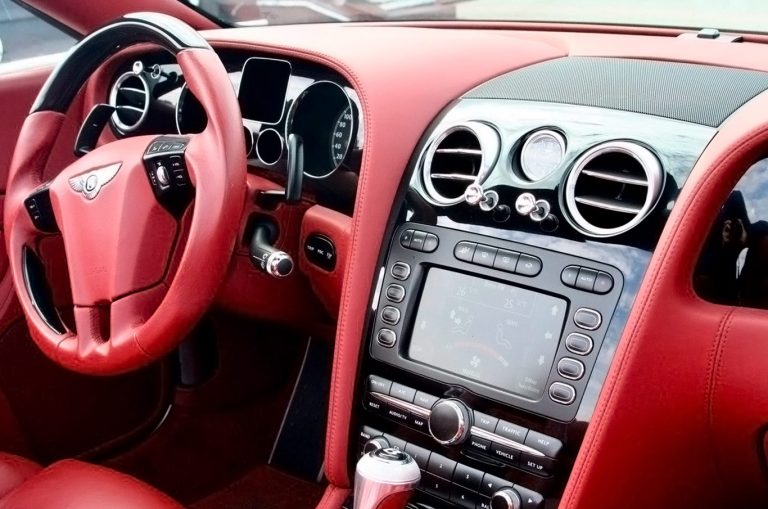 Driving a legend: a Gran Turismo Bentley sports car for rent in Kiev
Are you used to living at full speed? Do you think a sports car should be luxurious, comfortable, and don't agree to compromise? Rent in Kiev Bentley Continental GT - the legendary British sports car class Gran Turismo. Its top speed is 318 km/h, and it accelerates from 0 to 100 km/h in just 5.3 seconds!
Perfectly English sports car rental in Kiev
Bentley Continental GT is not a newcomer to the automotive market. The model has been produced since 2003, but it still attracts attention and admiring glances wherever it appears. This is a true Englishman, an impeccable British sports car, with a grain of prim polish. Its elongated, sculpted body is impressively complemented by chrome accents. Genuine leather and fine wood veneer are used to decorate the luxurious interior. Most of the operations at the Bentley plant in Crewe (UK) are done by hand, bringing the car to perfection.
What do the letters GT mean in the Bentley model? It is short for Gran Turismo, meaning "great journey". This is the name given to powerful racing cars intended for public roads. They are adapted for long, everyday driving at high speed, and have a softer suspension than conventional sports cars.
Bentley Continental GT looks perfect in the frame, this is one of best sports cars for rent in Kiev for photo shoots and video filming. On the big screen, you can see this model in films such as Fast and Furious, Fargo, Lethal Weapon, Doomsday, numerous TV shows and music videos. Bentley Continental GT can be found in the garages of world-class stars: Kim Kardashian, Paris Hilton, Robert Downey Jr., Cindy Crawford, Arnold Schwarzenegger and others.
With Exotic Cars Ukraine you can rent in Kiev Bentley Continental GT for independent trips or rent a car with a professional driver. If you are already 25 years old, you have five years of driving experience, then you only need a passport, driver's license, TIN and a security deposit. To order a luxury British coupe, call +38 096 6 200 200 or write +1 971 221 10 95 (Viber).
---
Created on Aug 6, 2020 in News
Last updated on Sep 29, 2020