Positive changes in public roads in Ukraine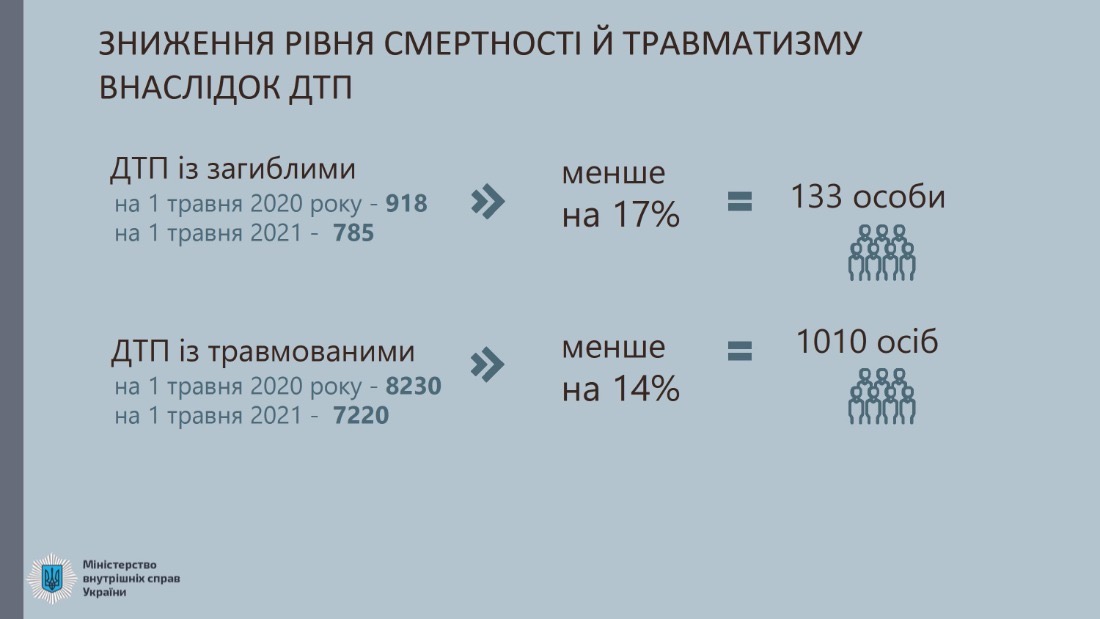 The Ministry of Internal Affairs has published the results of the first year of operation of the system for recording speeding on public roads in Ukraine.
Undoubtedly, we are pleased with the positive dynamics of changes, since, according to law enforcement agencies, the cameras saved a large number of lives and prevented road accidents, and also replenished the state budget.
Deputy Head of the Patrol Police Department Aleksey Beloshitskiy said that over the year, the number of accidents with the injured has decreased. On public roads in Ukraine, 133 fewer people died, and the number of victims in road accidents decreased by a thousand.
Over the year, more than 1.7 million decisions on violations were issued, 85% of the fines have already been paid, almost 260 million hryvnias have been transferred to the state budget.
In addition, the camera's auto-correction will discipline the drivers. A year ago, on the first day of work, 57 thousand violations were recorded, and now their number has decreased by about 8 times - to 7 thousand per day.
According to Deputy Interior Minister Anton Gerashchenko, 130 police cameras have already been installed, and by the end of the year there will be 400 of them. By 2024, an additional 1,500 automatic fixation systems will be installed.
Also, in three years, 550 so-called phantom patrols will be looking for violators on Ukrainian roads. The first four of these vehicles are already driving on public roads and are collecting data on administrative offenses in test mode.
With us you can always rent convertibles, sports cars and other exotic cars with or without a driver throughout Ukraine, but you should never forget about the safety of yourself and all road users.
Exotic-cars Ukraine is a new service of VIP-car rental in Kiev and the possibility of car delivery throughout Ukraine.
---
Created on Jun 7, 2021 in News
Last updated on Jun 9, 2021