Tesla Model X 100D rental in Kyiv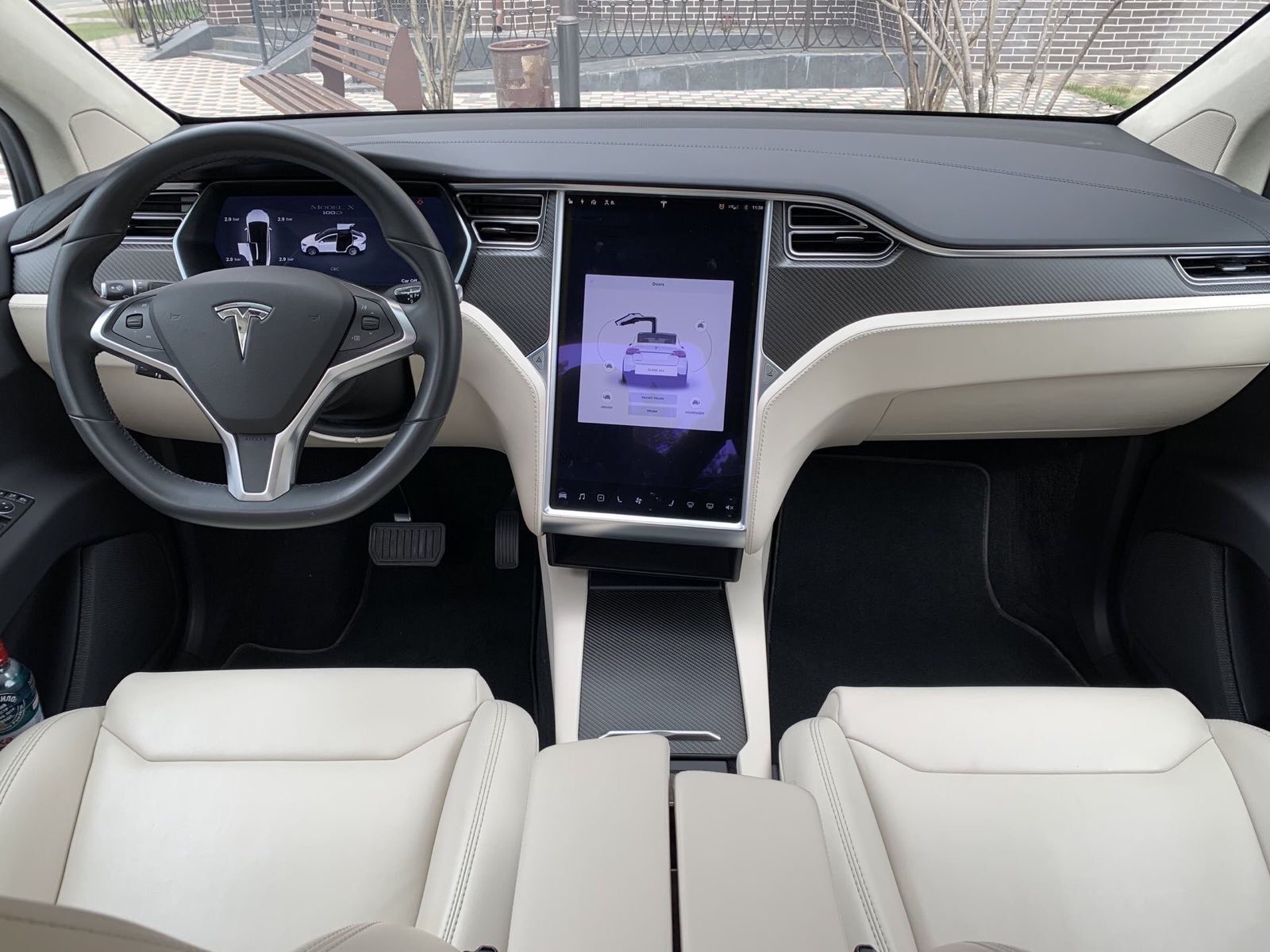 Would you like to drive a top electric car and feel the evolution of cars that have been brought by Tesla? In Exotic Cars Ukraine, you can rent a Tesla X100D in Kyiv.
Tesla Model X is the original luxury electric vehicle that can seat up to 7 people. The Model X has the characteristics and capabilities of the Model S sedan but in a more practical body. A distinctive design touch is the Falcon Wing doors, which, when open, give the SUV a unique look.
The Tesla Model X has the fastest acceleration of any electric SUV on the road, accelerating from 0 to 100 km / h in 2.9 seconds. The model, which you can rent from us in Kyiv, has a 100 kWh battery, which provides a real power reserve of 450 kilometers on a single charge. And the maximum speed is 250 km / h. The electric vehicle is also capable of charging at high speed (up to 120 kW). Model X up to 170 kilometers miles in 15 minutes wherever the Supercharger is installed.
Rent an electric car Tesla X100D in Exotic Cars Ukraine
Renting a Tesla X100D in Kyiv is a chance to rent a truly unique car. It has the practicality of a minivan, the style of a typical SUV, and the best sports car's characteristics!
Here are just a few of the benefits of the Tesla X:
Performance: Much lower center of gravity increases torque when overtaking even with 7 adults and all luggage. Tesla can accelerate from 0 to 100 kilometers per hour faster than any other SUV and many sports cars. Plus 0% exhaust.
Handling: Its standard twin-engine all-wheel-drive system gives more power to the front and rear wheels. The suspension is electronically programmed to change the ride's hardness or softness depending on the road surface, which is especially important for Ukrainian roads.
Battery: Model X comes with a charging cable that is suitable for charging in public places. You will have no problem with how to "fuel" your Tesla.
Comfort and Design: The Model X can comfortably accommodate up to 7 adults. Its rear passenger doors, designed in the form of "falcon wings", provide easy access to the 2nd and 3rd row of rear seats. These fenders can also make parking easier as you have more room to open doors in tight spaces.
Choose a stylish premium crossover rental in Kyiv from EXOTIC CARS and enjoy the ride at any time of the year.
---
Created on Mar 29, 2021 in News
Last updated on Mar 29, 2021